Corruption and anti-corruption in the Justice system, by Cristi Danilet
This paper deals with the subject in four distinct parts, looking at general matters of corruption that are relevant to the justice system, modalities and means of corrupting system workers, available international instruments in the field and the main anti-corruption methods or policies applicable in the justice system.
The objective of this study – more sociological than legal – is to take a systemic approach by evaluating the integrity of the Romanian justice system at an institutional and individual level. Naturally, the study is not only valid for Romania, although most concrete references will be to this country. The outcome of this research is not intended to be a generalisation, but to take into consideration selected situations gathered from official records and personal experience.
---
Le spectre de la corruption (José Mouraz Lopes)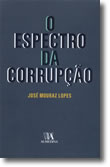 Le phénomène de la corruption, depuis les catilinaires de Cicéron est toujours associé à l'abus du bien public et son détournement à des fins privées. La corruption est un obstacle à l'Etat de droit démocratique. L'ouvrage vise à construire un "ordre du jour de prévention de la corruption" La corruption sera-t-elle un jour improbable? Personne ne sait. Mais il faut bien commencer quelque part…
Le site de l'éditeur (PT)
---

Le scandale des pétroles, Mario Vaudano et al.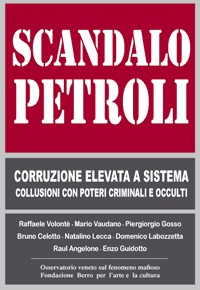 Le livre traite de la tempête qui a exposé la loge P2, frappé les chefs de la Guardia di Finanza, et mis à nu les collusions du pouvoir avec la Cosa Nostra.
Le scandale des pétroles, également appelé "scandale de 2000 milliards de dollars" a été révélé par une enquête dont des magistrats de Trévise ont pris l'initiative.
L'enquête a notamment concerné Licio Gelli, Michele Sindona et Roberto Calvi, et d'autres responsables qui ont permis une fraude considérable aux taxes sur le carburant, en lien avec la mafia et la loge P2.
Présentation de l'ouvrage (IT)
---

L'esprit de corruption (Eric Alt, Irène Luc)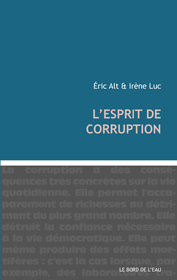 La délinquance financière sous ses diverses formes n'est pas à l'origine de la crise, mais elle a contribué à son déclenchement et à sa propagation. La multiplication des fraudes non sanctionnées fragilise l'État de droit, menace l'intégrité des marchés financiers et rompt l'équilibre des efforts demandés aux citoyens.
Les formes les plus graves de corruption sont condamnées par tous et réprimées par le droit pénal. Mais certaines pratiques sont tolérées, bien que réprouvées par l'opinion. Tous les échanges ne sont pas corrompus, mais la vie démocratique est atteinte par la prolifération des conflits d'intérêts, l'oubli de la séparation des pouvoirs, l'abaissement de la justice.